TOURNEO COURIER
Tourneo Courier is both compact and versatile, so you can switch seamlessly between work and play. The vehicle's carefully crafted new interior features flexible seating that can easily accommodate up to five people in comfort. Alternatively, it can be configured to give you extra space for whatever you need to carry.
And now you can benefit from a choice of advanced technologies so useful that you'll wonder how you ever managed without them. Including systems to keep you connected, hands-free and to help you control your speed.
With its new design and improved efficiency, Tourneo Courier is the smartest way to carry the whole family or transport a full load.
Less tiring drives, more economical journeys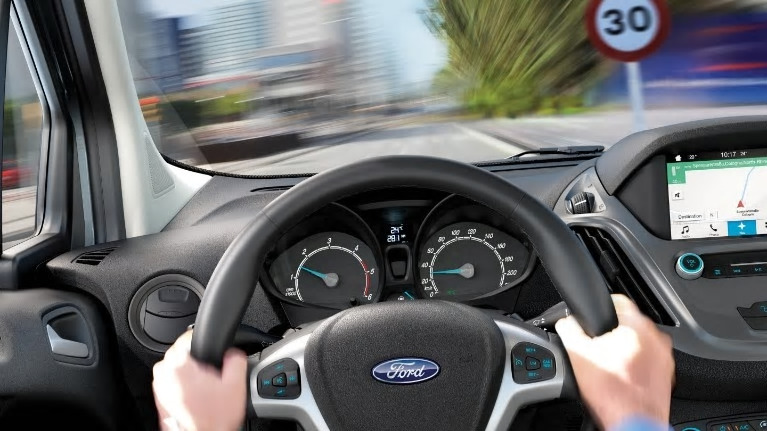 Cruise Control lets you set a speed then maintains it until you brake or accelerate. Via toggles on the steering wheel you can also adjust your speed while you're driving.
In addition, the Adjustable Speed Limiter device helps you drive within a pre-set limit that you select. Not only does it help you to save fuel, the system can minimise the likelihood of you exceeding the speed limit too. As well as their practical benefits, both technologies can make long motorway journeys more relaxing.
A 6-speed transmission saves on fuel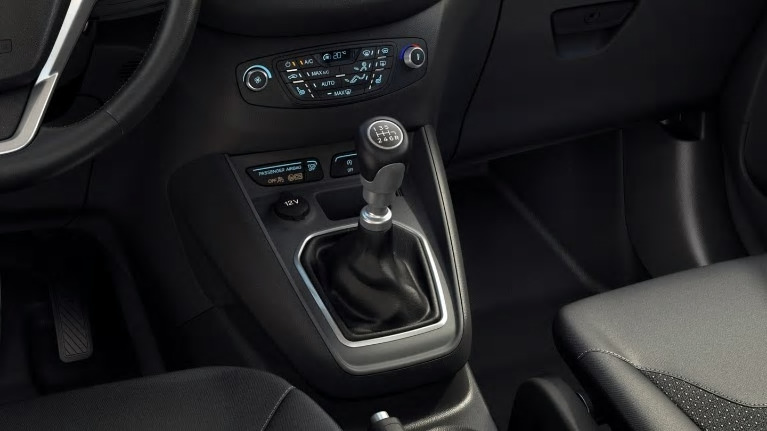 Tourneo Courier is equipped with a 6-speed manual transmission, making it more economical and efficient. Once you reach a high enough speed, just slip into 6th gear and save on fuel while you're cruising along. You'll find the gear changes are smooth and quick too.
Use even less fuel with Auto Start-Stop
When you stop at traffic lights or your vehicle is idling in a queue, this technology can automatically switch off the engine (while still supplying power to essentials like the headlights, air-conditioning, radio and the Ford SYNC system). When you're ready to move, just depress the clutch and select first gear as usual, or press the accelerator on an automatic, and the system restarts. Auto Start-Stop is particularly effective in town and city streets, where it can cut fuel consumption by up to 10% (urban cycle).
Advanced integrated navigation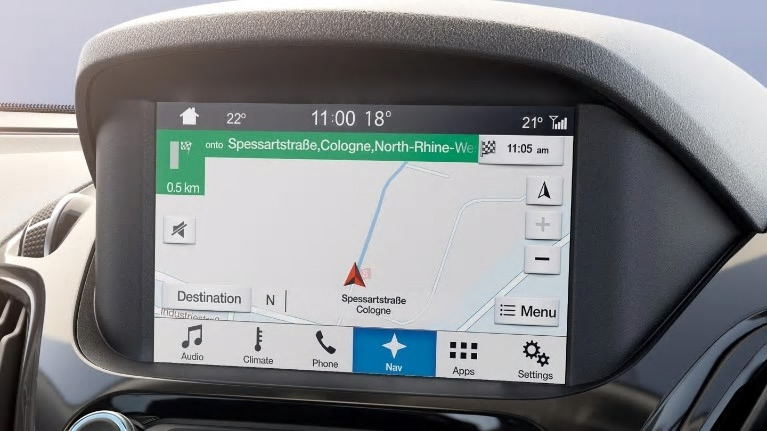 The Tourneo Courier comes with a fully integrated Sat Nav system with a 6" colour screen and DAB audio. This responds to traffic speeds and traffic conditions, using the FordPass* app where Live Traffic can be used to deliver real-time congestion-avoiding navigation.
*FordPass mobile
Paired with the Ford Pass App on your mobile. Live Traffic is free for 2 years following registration, requires SYNC 3 with navigation. Data transfer might cause additional cost charged by the service provider.
Comfortable, spacious and flexible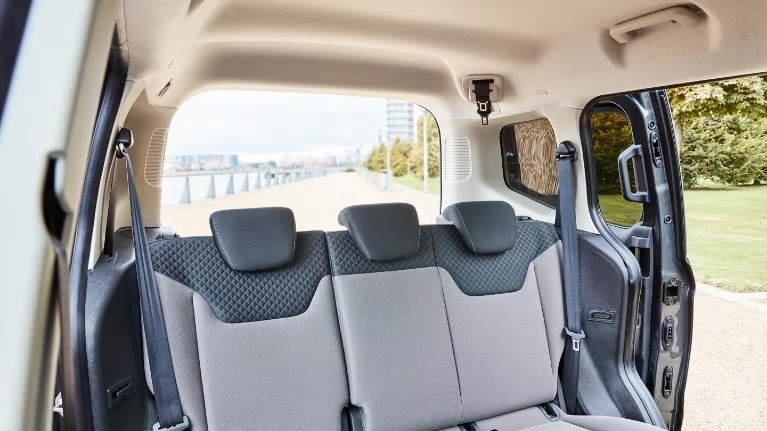 Tourneo Courier has a new cabin, with seats that are as relaxing and comfortable as they are practical and durable. Their design makes them highly flexible too. For example, the rear seats split 60/40 and can 'fold and tumble' forward behind the front seats, creating extra luggage space.
Clever use of space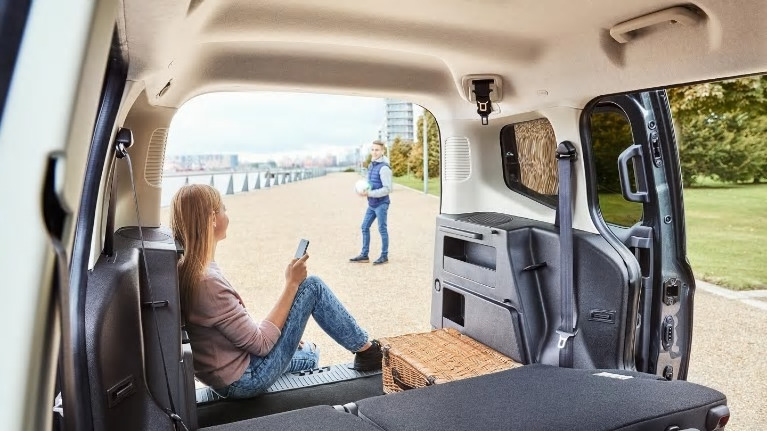 The Tourneo Courier offers over 708 litres of luggage space, as well as a clever adjustable package tray that helps you keep your things organised. You can set it high to keep your luggage hidden, or lower it to separate larger or more delicate items. When not in use, the package tray can be conveniently stowed against the rear seats.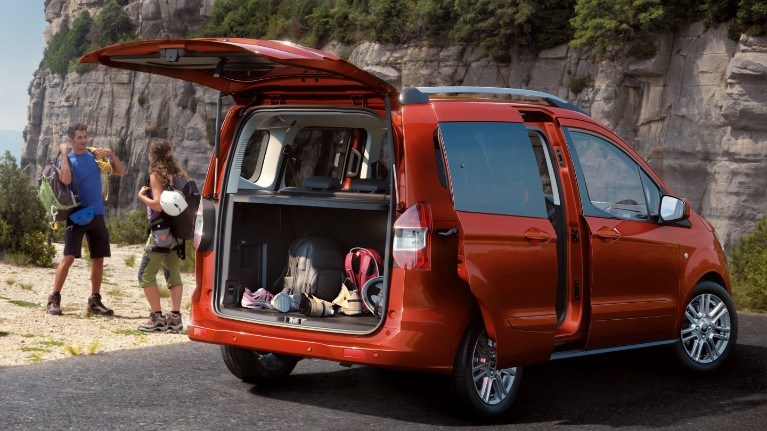 With the seats down, the boot space more than doubles. 1,656L of storage ensures there will always be plenty of room for items you need to carry.